Oxararfoss (or more accurately) Öxarárfoss Waterfall Iceland is situated in Þingvellir National Park. The stunning 20-meter waterfall flows from the river Öxará over the Almannagjá. The pool at the base of the waterfall is filled with rocks During winter the water is extremely icy cold. However, in the summer the water is climatic to body temperature. There is a beautiful pool at the base of the Oxararfoss waterfall.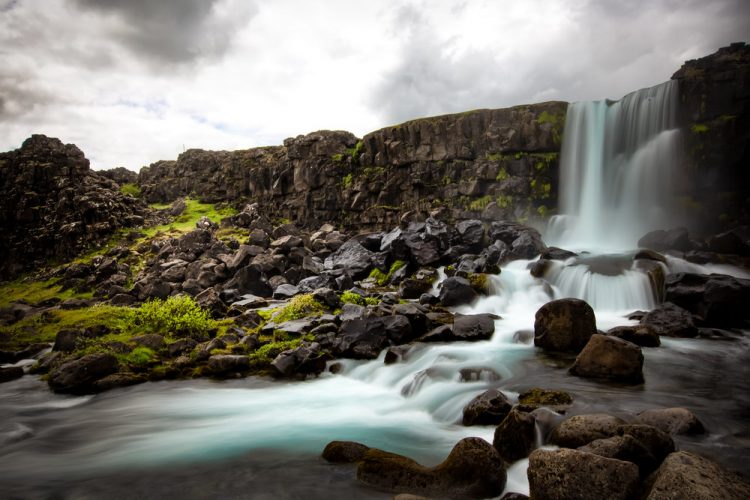 This is one of the major historic attractions to the UNESCO World Heritage Site of Þingvellir National Park. There is a path from the nearby car park leading up to it. Oxararfoss waterfall meaning "Axe Falls" how the waterfall and river (Öxará) got their names. During the settlement period, some settlers saw a frozen river. They then dug a hole in the ice and put an axe in it to claim the land. The area is administered by the municipality of Bláskógabyggð.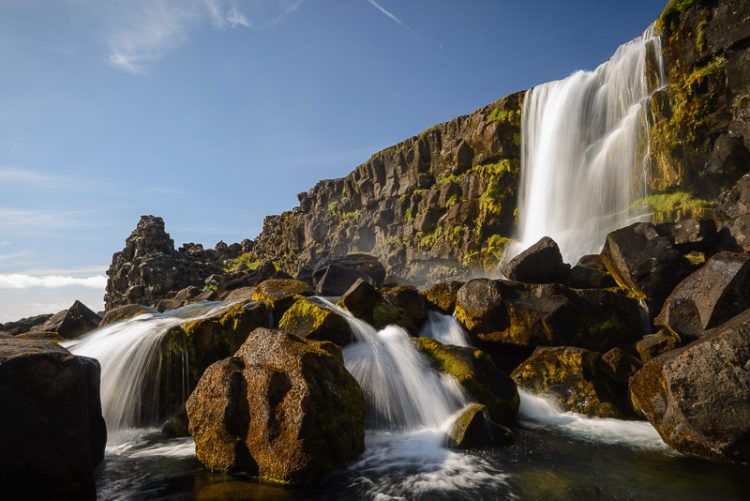 According to Wikipedia "An edited photograph of the waterfall by David Carson is used as the cover of Nine Inch Nails' album The Fragile." Many historians believed this was actually an artificially created waterfall due to water diversion several centuries ago to provide better access to drinking water for the assemblies or Þing. Therefore, the water diversion creates a drowning pool that one can see while touring the site. Some superstition prevailed among peoples, that a drowning woman accused of infanticide, adultery, or some other crimes.
Oxararfoss Waterfall Iceland is a busy, but interesting and scenic walk through Icelandic history with some gorgeous lichen and wildflowers. A great place to stop for lunch if you're doing a day of hiking. The area is separating the North American and Eurasian tectonic plates. Lots of fissures and basalt formations. Definitely a good place to bring the family if you want to go for a little hike but not spend too much energy on it. Hence one can see much taller, beautiful, magnificent waterfalls on Iceland's Southside.
Product You May Interested