Saqqara Bird is a small wooden replica of an actual ancient Egyptian flying machine? The Saqqara Bird was excavated in 1898 from a tomb of Pa-di-lmen in Sappho in Saqqara, Egypt. It has one prodigious problem and that is its lack of information since its early discovery.
Saqqara Bird is one of the most mysterious objects ever discovered. It is believed that Saqqara Bird is 2,200 years old, resembles modern-day airplanes with the head of bird. Some people speculate that ancient Egyptians may have understood the processes of aerodynamics and that the Saqqara Bird may have been a scale model of an actual working aircraft or glider of some type.
The perfect placement of the wings reveals advanced aerodynamics design. The Saqqara Bird is made of sycamore wood, the bird may have been a ceremonial object, a toy, or even some kind of weather vane. The bird is a fun historical footnote, a minor mystery whose true persistence may never be known, but it doesn't represent anything earth-shattering nor does it?
In 1969, the archaeologist Dr. Khalil Messiha was a professor Of Anatomy for the Artist at Helwan University. He was also a member of the Royal Aeromodellar's Club and the Egyptian Aeronautical Club.
He was also an amateur student of bird models. During excavating he came upon a wooden object similar to a bird, mere 7 inch wingspan, and this object has baffled archaeologists and researchers for years. The Saqqara Bird is a small wooden replica of an actual ancient Egyptian flying machine that was excavated in 1898 from a tomb of Pa-di-lmen in Saqqara, Egypt. It has eyes, a nose but the wings are not similar to the wings of birds.
The wings resemble modern-day jet planes. To the middle of the rump, the wings are bit thicker; it is where the lift up is at the highest point. The wings become thinner to the end and those wings are modeled down and this is the point which proves that the Saqqara bird has an advanced aerodynamic design in its construction.
What is also very imperative is that birds have no rudders, they don't need rudders. The wing is made of one piece of wood, and its span is exactly 18 cms. The part of the body is the thickest 8 millimeters. Then it tapers in thickness towards the tips. There is a Dihedral angle that is somewhat uneven on both sides due to slight distortion of the wood, caused by the passage of time.
Messiha claims "The lower part of the tail is broken and flat which I think maybe evidence that the tail was attached there. Saqqara Bird has been housed in the Museum of Egyptian Antiquities in Cairo. The Saqqara Bird has a vertical stabilizer which is unlike the generally horizontal shape of a real bird's tail.
This fin as "shaped as if the bird had twisted its tail feathers. It is also legless and has wings set at an angle Messiha sees as similar to that of modern aircraft, which he considered an attempt to create aerodynamic lift.
The Saqqara Bird is just a tiny part of the many theories concerning the prospects of ancient lost technology and, like most debated theories, we'll maybe never know the real story. It could be a model of an ancient flying machine, it could be nothing more than a little wooden bird, or it could be something in between. Whereas there are several theories as to what this object is until now no solid conclusion has been offered.
The History Channel, as part of its continuing plan to completely discredit itself, ran an episode of the show "Ancient Discoveries" which purported to prove that the Saqqara Bird was capable of flight. However, the most commonly accepted theory is that the Saqqara Bird is actually a sacred bird that was used as decoration on the masts of ships or a toy model of a bird.
Also Read: Barehipani Waterfall India ! China's Impressive Lotus Exhibition Centre / The Mysterious Crooked Bush of Saskatchewan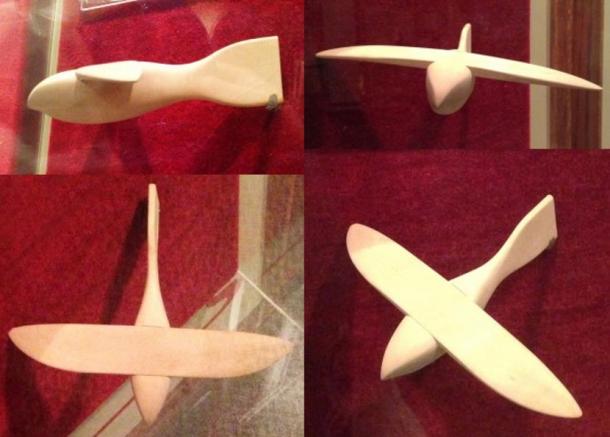 Source: Ancient Code! Wikipedia! Techland.Time
Originally posted 2018-05-30 15:49:23.