Giethoorn is also famous "Venice of the North" or "Venice of the Netherland". It is a small town has no roads and cars, but instead – more than hundred bridges over miles of canals. The town quaint canals and rustic wooden bridges interconnecting the peoples. Geithoorn is home to less than 3,000 people. They reside in the islands connected with wooden bridges. Geithoorn is in the province of Overijssel, surrounded by an immense natural reservation entitled De Wieden, every so often included in tourist brochures.
A four miles of canals separating the different islets. Geithoorn people traveling through small boats, including row boats, whisper boats. The small town is a river city look like a crass metropolis. Geithoorn were formed by Franciscan monks in the 13th century dug peat unearthing about one meter deep. Footpaths beside the canals are ideal for pedestrians, and wide selection of cafes and restaurants pleasing way of spending an afternoon.
 Giethoorn became locally famous, particularly when the Dutch film maker Bert Haanstra made his famous comedy Fanfare there in 1958. Moreover, a cycling path was eventually added in the older part of the village. This is a popular tourist attraction in the world. More than 150,000 tourists visit the Geithoorn every year. Giethoorn firstly served as part of a large nature reserve.
The quacking ducks enjoy the narrow canals system and do not disturb village peace. However, the postman uses a boat to deliver the mail. The sedate walking paths offer a picture-que view when easily-frozen water routes make for prime skating in the winter. One can ice skate both on the canals and on the adjacent charming lakes.
It is highly suggested to visit in extreme winter if you are not familiar with coldness. It is a perfect place for peace lover who can chill there without city rush. The cleanliness, colorful flowers, beautiful old house, and lush green scenery offers a life time view to visitors.  The Dutch Venice is simply unforgettable laced with serenity with its idyllic beauty, lakes, colorful flowers and wooden bridges. So, whenever you go to Europe, you must Giethoorn Netherland without miss.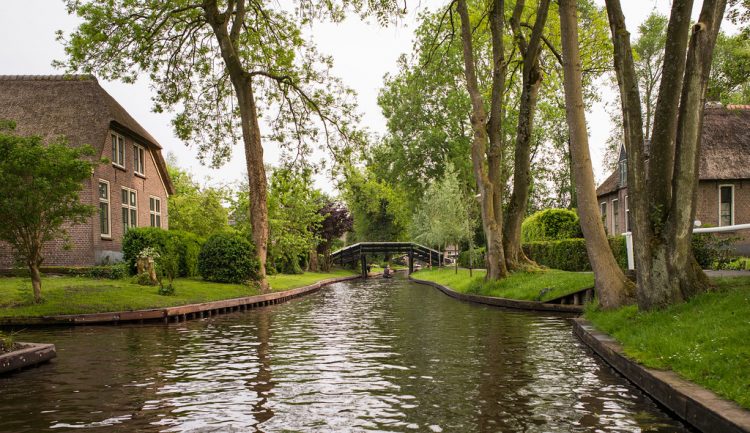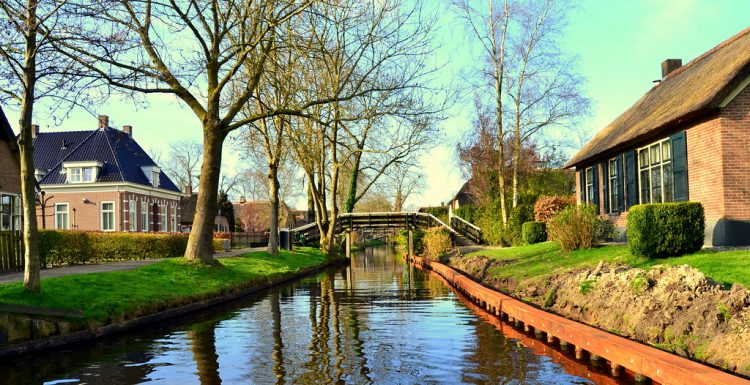 Affiliates Links:
Originally posted 2019-09-05 08:19:06.