The Shiziguan scenic area, in Xuan'en County of central China's Hubei Province, has unveiled a new floating walkway over a dazzlingly blue meandering river. The wooden walkway runs through the middle of the river and spreads for 500 meters following the course of the river as it twists and turns through the scenic landscape.
The wooden floating walkway lets visitors view the part of a valley that was earlier accessible only by rowing boats. The walkway opened to the public on IST May 2016. These incredible aerial photographs show a spectacular route in the depth of a valley in Hubei, central China. The majestic walkway gives visitors the sensation that they're walking on water. Therefore, all around them is the lush, green forests , creating a feeling of serenity.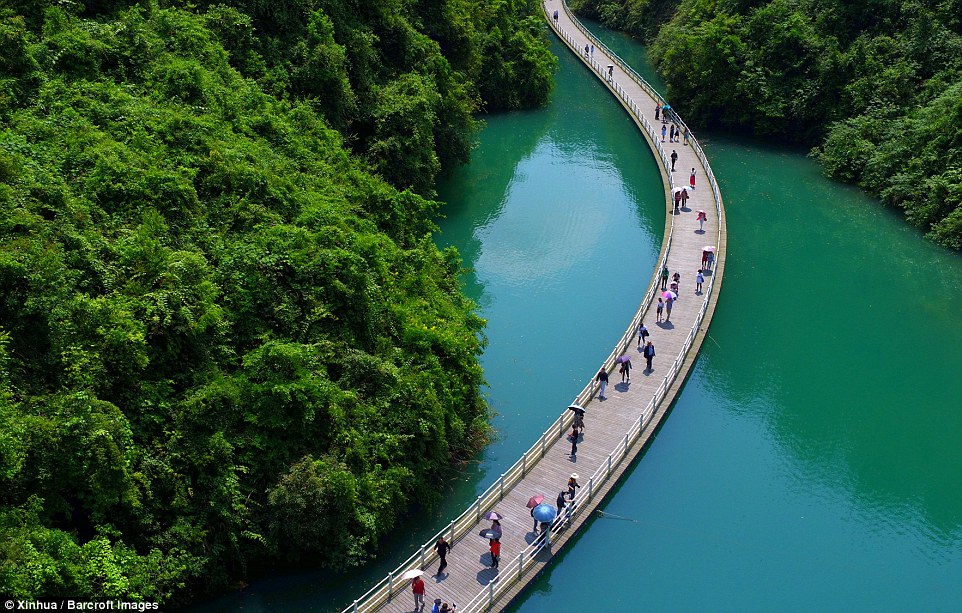 Originally posted 2016-05-05 22:33:19.