Amboy Crater is cinder cone type of volcano located in the Eastern Mojave Desert in San Bernardino County California. This is extinct North American crater, rises more than 70 square kilometers lava field in Southern California and about 120 KM between Barstow to the West. And Needles to the east and 2.4KM south of historic U.S. Route near the town of Amboy.
The Crater was recognized for its visual and geological significance, and an excellent example of a very symmetrical volcanic cinder cone. The crater is projected more than 80,000 years old and formed in layers of mostly vesicular pahoehoe during the Pleistocene geological period.
Amboy Crater is National Natural Landmark was designated in May 1973. The crater interior has Lava Lake, which flows as old as Amboy Crater. The Amboy Crater blankets the surrounding area, and last recorded eruption was more than then thousand years ago. Moreover, Amboy Crater is 944 feet above sea level and 250 feet above surrounding basalt lava plains. The Amboy Crater is popular sightseeing area due to its scenic beauty for all travelers.
This Crater is extinct volcanoes along the entire route 66, could boast traffic that they had climbed a real volcano. Therefore, visitor's numbers have decreased due to construction of interstate 40. But in the past few years, the tourist's numbers are increasing again with the adjacent Mitchell Canverns, Mojave National Preserve, and renewed historical tourism interest in old route 66.
It is highly recommended using Western Cone Trail to reach the volcano peak's rim, a very steep and rocking hiking trail. They're's parking area available, a much needed shade and open picnic tables along with public restrooms. The area is apply regular desert precautions, need to high alert of rattlesnakes and old military explosives. So it is suggested to have a hat, sunscreen, sturdy shoes and sufficient drinking water.
The beautiful Crater is flat in general appearance, mainly covered with light colored clay, giving the impression of miniature dry lakes. If you want to visit this part of area, then it is suggested to visit in spring months starts from March till May, because desert life is on peak due to wildflowers, blanket of desert primrose and sand verbena offers an excellent for photography.
Moreover, the magnificence landscapes found at Amboy Crater have attracted the filming and research industry. Moreover the Needles Field Office is encouraging educational groups and organizations to contact the office prior to their trip to ensure all facilities are available.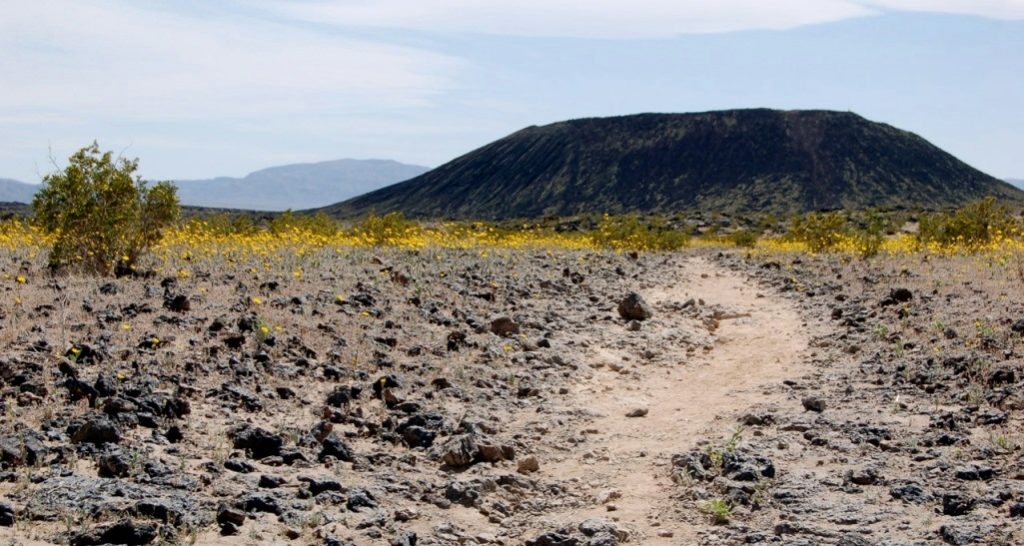 Originally posted 2016-05-18 20:35:47.