In Germany a 500 year old tree called "The Bridegroom's Oak" in the Dodauer Forst forest near of Eutin, has its own postal address and actually receives about 5 to 6 letters every day. The letters are sent by love seekers from all over the world, in the hope of someone will read them and write back.
In the modern age of dating apps, social media available today, but love seekers still sending letters to this amazing tree, in the hope of finding their love. To sending the letter to charming tree and expecting good fortunate to work would be a really magic. The tree trunk has a circumference of 16 ft, a spread of 98 ft, and a height of 82 ft.
The tree is surrounded by a wooden fence, while the hole is about 9.8 feet off the ground and 1 ft wide. The widespread Bridegroom's Oak tree growing more than 500 years but became a facilitator of love about hundred years ago, when it found a beautiful love story. A lovely girl named "Minna" fell in love with a young chocolate maker named "Wilhelm". Both wanted to marry, but girl father was opposed to this relationship, restricted her from seeing the boy.
Both didn't give up, and started exchanging love letters in secret by leaving them in a knothole of Bridegroom's Oak. Hence, time passes very quickly and her father ultimately came to know about their love letters, but instead of punishing, he decided to let her marry. In June 1891, their wedding took place under the branches of Oak tree that helped them to keep their romance alive.
This love story widespread like a wild fire in Eutin, and soon people start writing romantic letters and leaving them in the tree's knothole. Therefore, tree has gotten lot of popularity among love birds. So, in 1927, it was already known as "Bräutigamseiche" had become so popular that the Deutsche Post assigned it its own address and postal code, allowing people from all over Germany and even abroad to send in their letters. People all over the world are visiting Bridegroom's Oak by following one simple rule.
They can check all the letters in its knothole, and take with them the one they wish to reply to, but they have to put the others back for other people to find. According to one BBC reports that it has been responsible for at least 100 marriages, as well as many other romantic relationships, but if you're still not convinced, just ask Karl Heinz Martens, the postman who has been delivering letters to the tree for the last 20 years.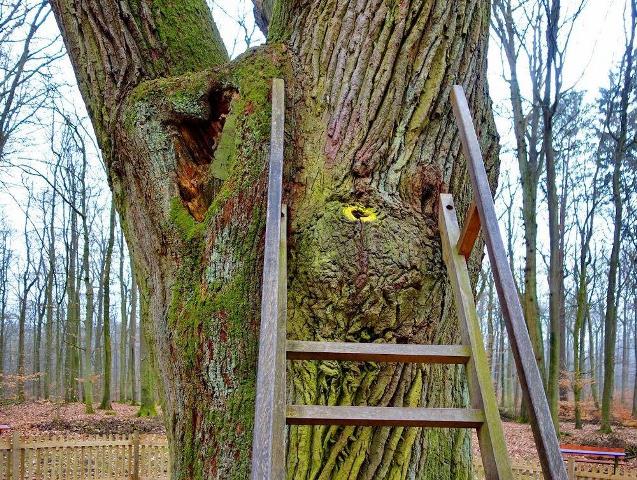 Originally posted 2018-05-03 17:15:10.