The Colored Canyon is a narrow slot canyon located near the town of Nuweiba, on Sinai Peninsula, Egypt. Therefore, it's named derived because of its astonishing spectrum of colors and banding. The millions of years water erosion result in shaped these amazing canyons.
The canyon submerged under the ocean and more than 800 meters long and flanked by 40 meters high wall. Nevertheless, the natural sandstone walls are colored with a range of hues from dark brown to red to straw yellow, which appears due to the presence of magnesium and iron oxides.
The Colored Canyon is little more than a meter wide at some parts, and every so often blocked by fallen boulders that peoples have to climb over in order to proceed. The canyon is easy to reach and its short length makes it impeccable for hiking.
The canyon offers instant colorful and intriguing rock formations in all of Sinai. Therefore, in some places the deep coloration of rocks gives the canyon walls a prismatic and metallic sheen. In others, the stone is so smooth that it appears soft and pillowy.
The canyon mouth is accessible by car, giving the channel a close and secretive atmosphere. The canyon is most commonly compared to the Jordanian city of Petra, although here the spectacle is totally natural.
AlsoRead: Ovniport ! The UFO Landing Pad in the Desert of Argentina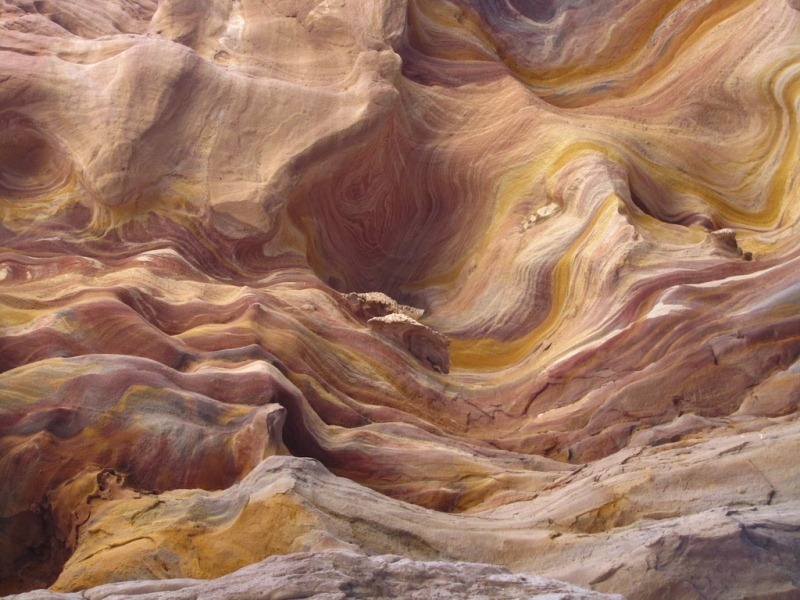 Originally posted 2016-02-11 21:57:44.